It's important to find a used car that you not only love, but also feel comfortable driving. Your Bend used car dealership can help you find a reliable used luxury car that fits your personal style. Not sure which used luxury cars and SUVs offer the bang for the buck that you're looking for? We've put together a list of the best used luxury cars to shop for in your area.
Audi A6
Luxury and sport are paired with the Audi A6, and you're sure to enjoy a truly transcendent experience by shopping Audi models. The Audi A6 is a great option for anyone looking for performance and luxury at one stop and on a budget.
Lexus ES
Combine the reliability of Toyota with the luxury you expect with the Lexus brand you get the Lexus ES. You'll enjoy a quality luxury experience for miles down the road with any Lexus model, but the ES offers a fuel-efficient option for anyone who likes to drive in comfort.
Mercedes-Benz E-Class
Mercedes-Benz technology is the bastion of luxury car features and amenities. A full-size luxury car, the Mercedes-Benz E-Class is as dynamic as it is luxurious. You can find a Mercedes-Benz E-Class to fit your personal style with available body styles that include a sedan, coupe, and cabriolet.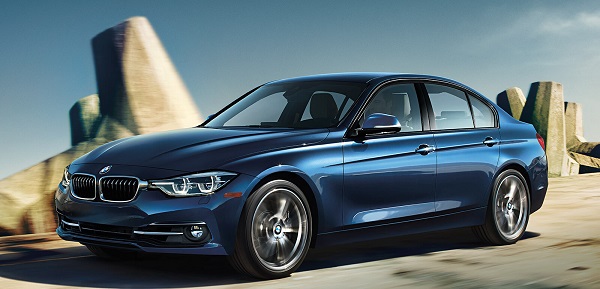 BMW 3 Series
A diverse option for drivers who crave luxury and performance, the BMW 3 Series offers a variety of body styles and sport options. Choose from the BMW 3 Series Sedan, Touring, or Gran Turismo and pair the available performance level with your personal driving style.
Audi Q5
Audi has found the place where performance and luxury meet, and it's the Audi Q5. Equipped with Audi quattro®, you'll enjoy premium handling in all conditions with smart all-wheel drive technology.
Lexus RX
You've probably seen a lot of Lexus RX models around town. That's because this is one of the most reliable luxury SUVs on the market today. Equipped with luxury features and premium handling, the Lexus RX is an excellent luxury SUV choice for anyone who needs the cargo space and passenger seating of an SUV, but also wants the luxury features you crave from a luxury vehicle.
BMW X3
With a variety of options that include everything you want from smart AWD to high performance, the BMW X3 has it all. BMW is a mainstay in the world of performance luxury vehicles and the BMW X3 is a reliable option for anyone looking for a used SUV that also offers premium passenger seating and cargo space.
Visit your used car dealership in Bend to shop for your next used luxury car. You can find a luxury car or SUV that's reliable and fit your budget.